Crossbreed (fender-stock)saddle for sale
This is a saddle which I made as the demonstation saddle when I
taught a sadde making class at TAFE a few years ago. It is slightly
"shop soiled" as it has sat around since then waiting for me to
put the finishing touches on it, and get some photos up here.
This is an Australian handmade saddle branded with my kangaroo stamp.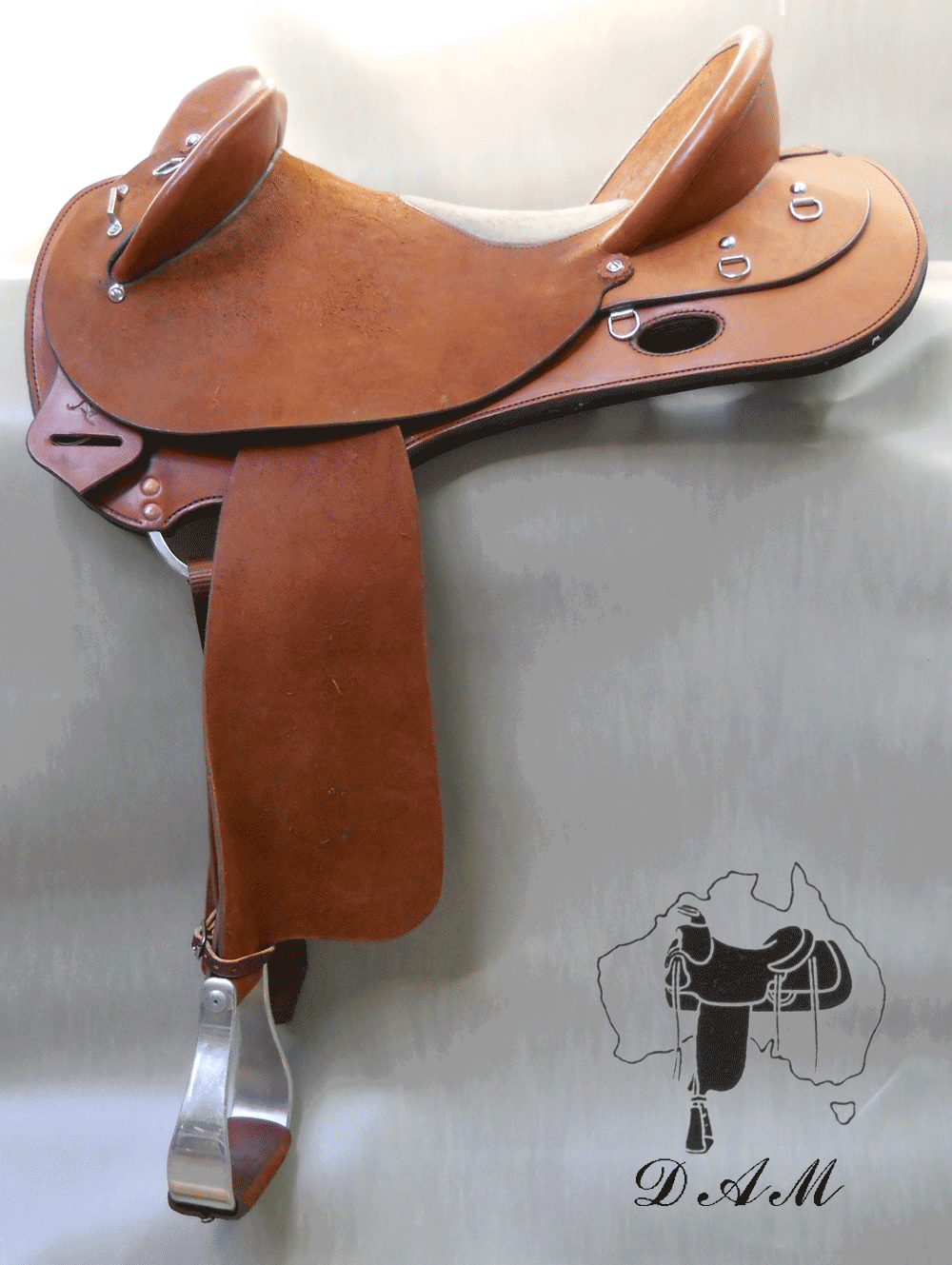 ---
Saddle details as follows:-

Seat length: 14
1
/
2
"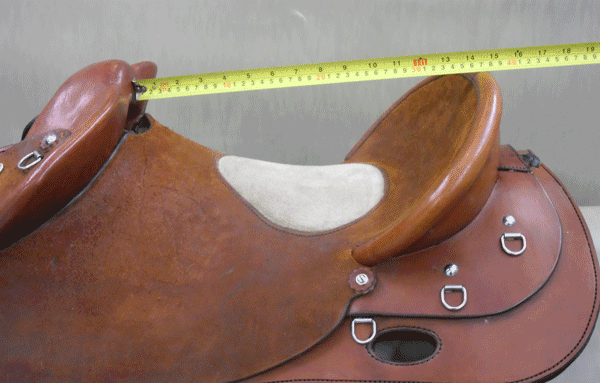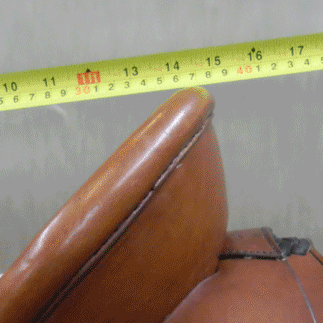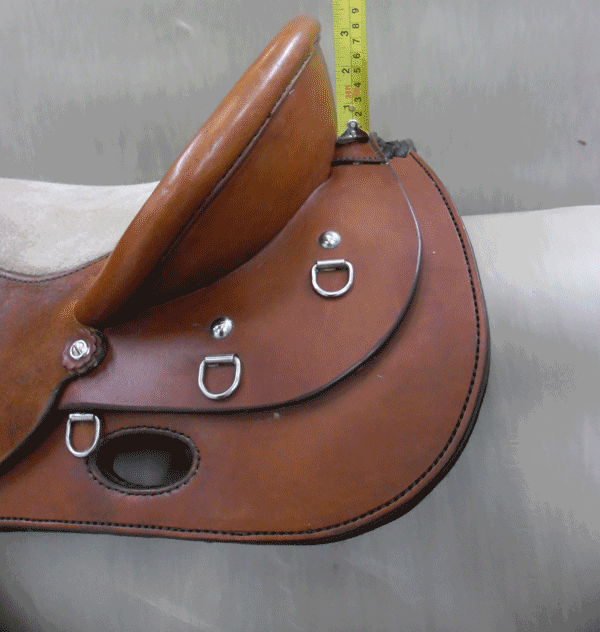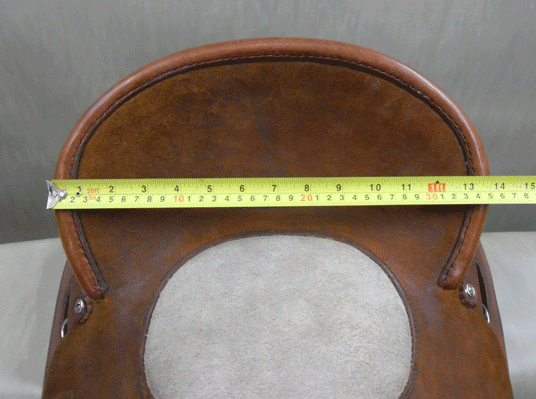 straight bound and neatly hand sewn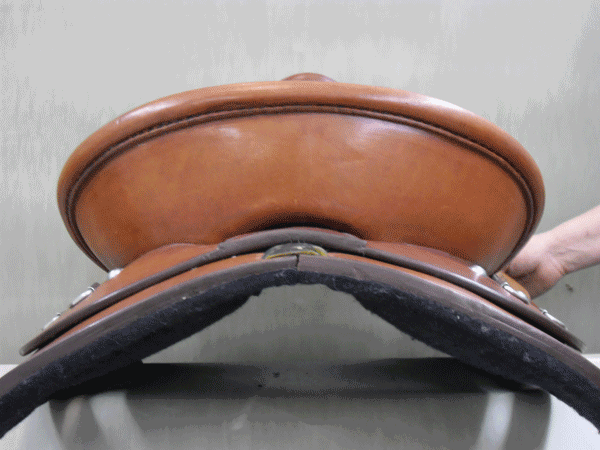 Knee pads: dimensions - Judge for yourself from the photos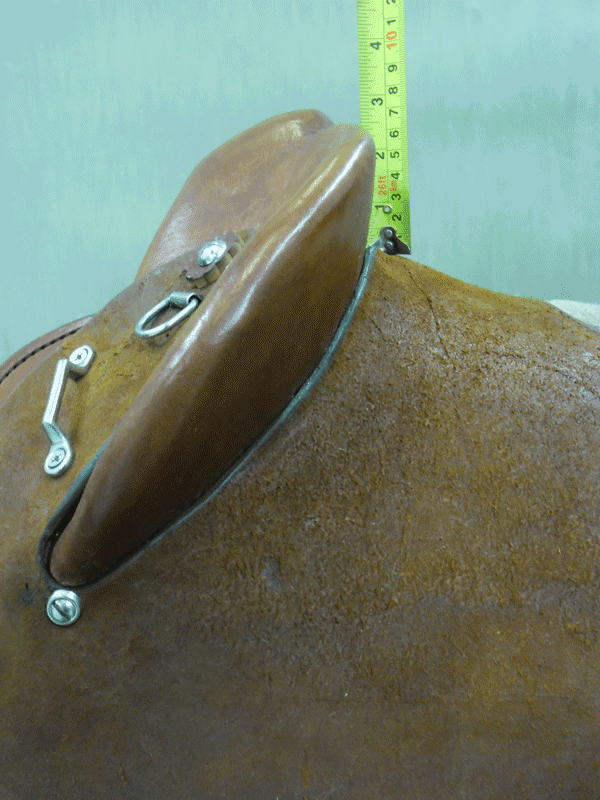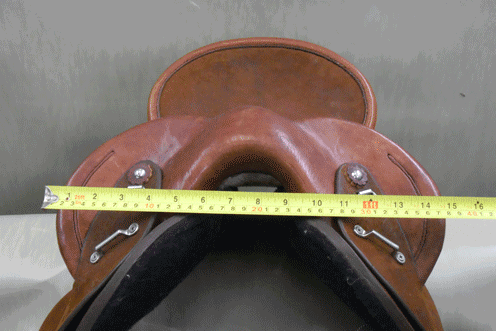 Stirup Leathers / fenders:-
Length: Suitable for riders with inside leg lengths ranging from around 30" to 38"
Stirrup leathers, 2 1/2" wide, all leather, hung over the tree bars (not on hook-bars)
Stirrup leathers and fenders have been "Twisted and set", keeps those stirrups
facing the front and also the tail of the stirrup leather then runs down the inside of the
stirrup and not catching on the toe of your riding boot!
Holes for adjustment are 11/4 " appart. No need to go punching
holes halfway between and weakening the leather like I often see happen when the
posts on the buckles are at 11/2" apart!!!!!!!!!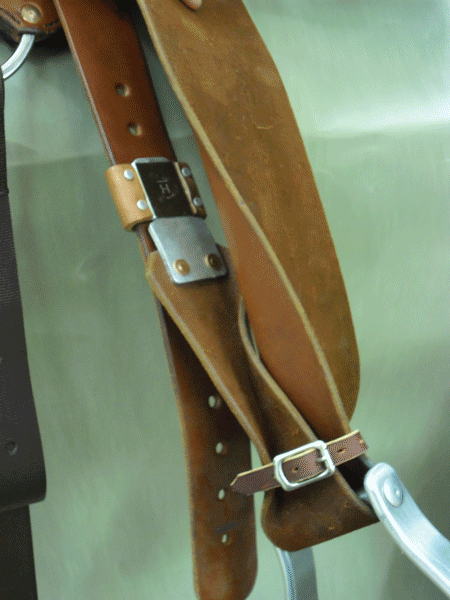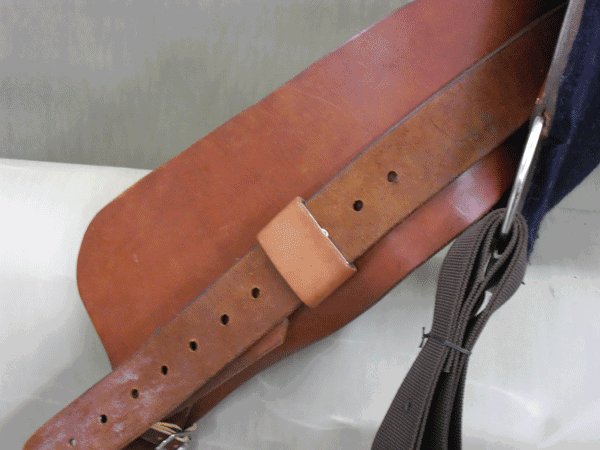 Stirup leather buckles: are good quality "Bar H brand" Blevins style.
2 1/2 " wide leathers covered sleaves
Stirrups: Harox brand, alloy, with leather treads.

Lining: Skirts are lined with 100% sheep wool felt. 10mm thick
slightly damaged, but useable.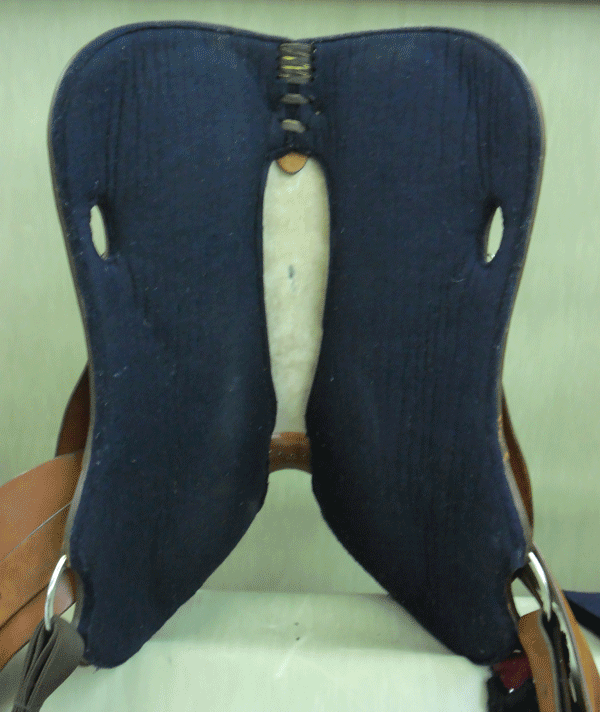 Rigging: Inskirt, stainless steel "C" plates, makes for a lighter weight
saddle and no bulk under your legs. 3/4 to 7/8 positon.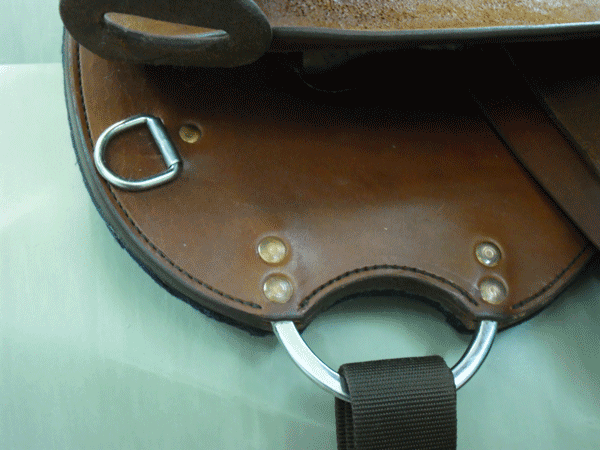 Provision for a Rear Cinch. (matching rear cinch is available, may
be purchased seperately)

Latigos: Nylon Webbing, Thick, tight woven heavy duty, good quality
(not seat belt, or load restraint webbing in which the holes tear out very quickly)
Off-side Latigo is straight strap, leather lined with webbing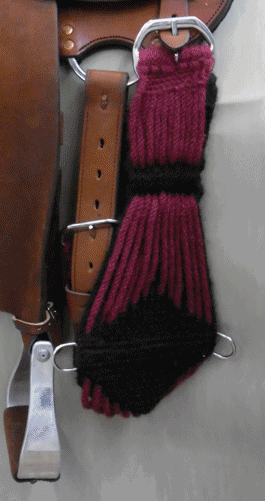 Cinch: 96% genuine Mohair ( 4% merino wool) roper style
supplied by Cinches Down Under has a keeper on the off-side for
tail of off-side latigo.

Tree: Solid timber covered with fibreglass, these were trees
imported by Toowoomba Saddlery.

Leather: Herman Oak skirting leather (full grain).
inlaid seat is chrome apron split.
Horse Fit: Fairly narrow, sits nicely on horses that have high
narrow withers. Less likely to suit horses with broard flat backs.
For those using the Dennis Lane card system, will fit horses in the
S4 toS6 range (measurement acorss the withers).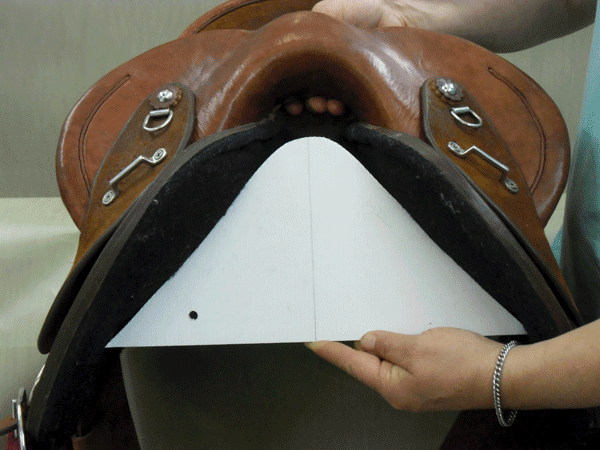 Hardware:- All "D's" and fittings are Stainless Steel
Weight: 13kg (29lbs)
Condition:
This saddle is slightly "shop soiled". there is a small amount of damage
to the felt lining but is quite useable. It has been thoroughly
oiled and saddle soaped during assembly so it is ready to ride, no squeaks!!

Ready for delivery.
$3,300 plus postage.
call: 0414 517 325
email: david@davidamorris.com